The Ultimate V-Day Gift Guide for Her
The most romantic time of the year is right around the corner! No matter if you are a big Valentine's Day fan or couldn't care less about the holiday, you must admit that it is a great opportunity to make your loved one feel loved, special, and appreciated. And what better way to do that than to surprise them with an amazing gift!
If you are one of those people who can never come up with any ideas when it's time to gift-shop, we got your back. Here we will present you with the greatest gift ideas for a special "her" in your life. Just simply scroll down to save Valentine's Day!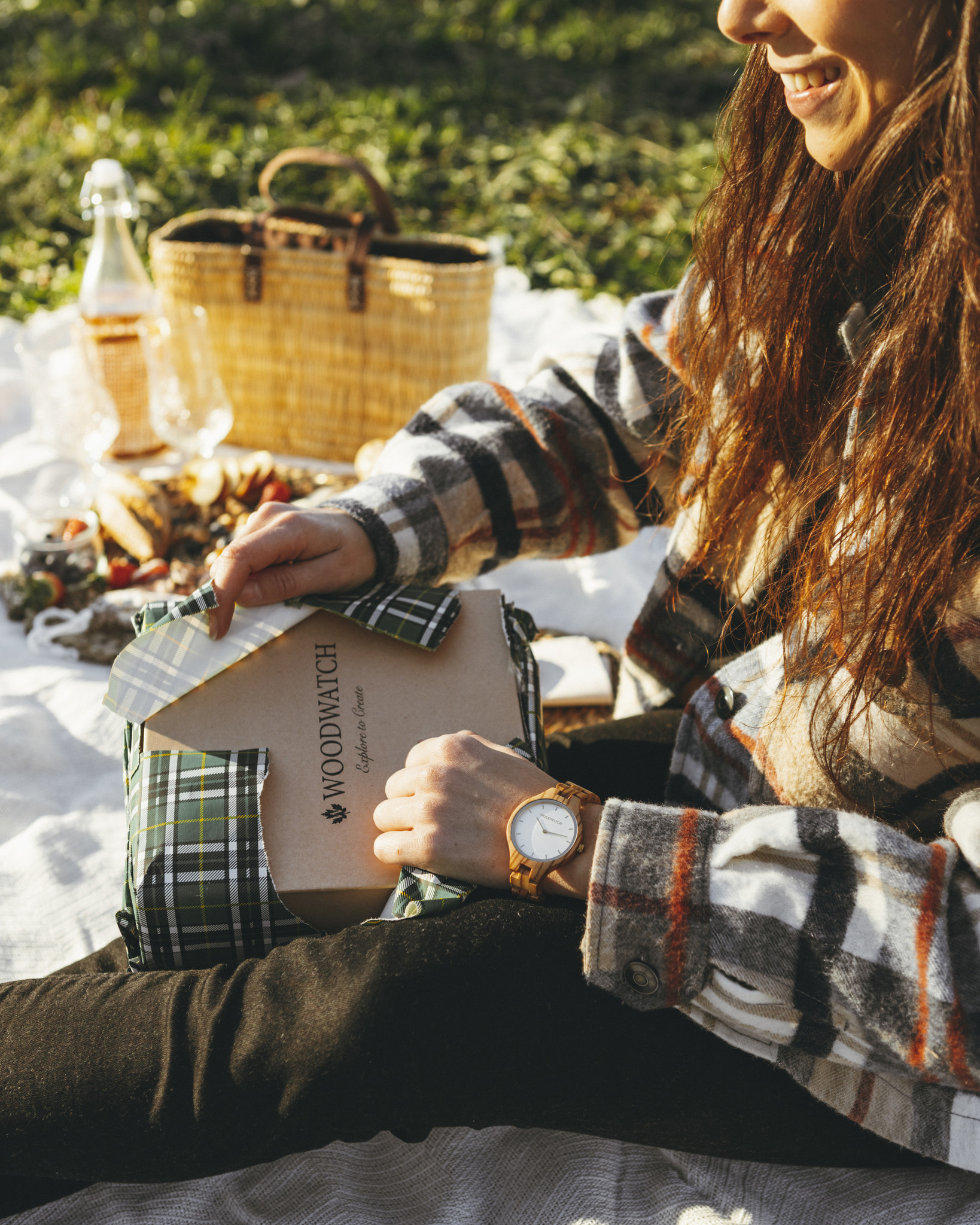 Petite & Astonishing
Does her closet consist of neutral colors? Does she have a minimal and elite taste of style? Then let us tell you about one of our best-sellers from the AURORA collection: Nordic Rose. This model is the ultimate simple wooden watch with its white background and small features.  
It manages to make a strong impression with its shining golden details while also not grabbing too much attention. Ideal for women who don't like to have too many accessories but instead owns staple items that go well with everything.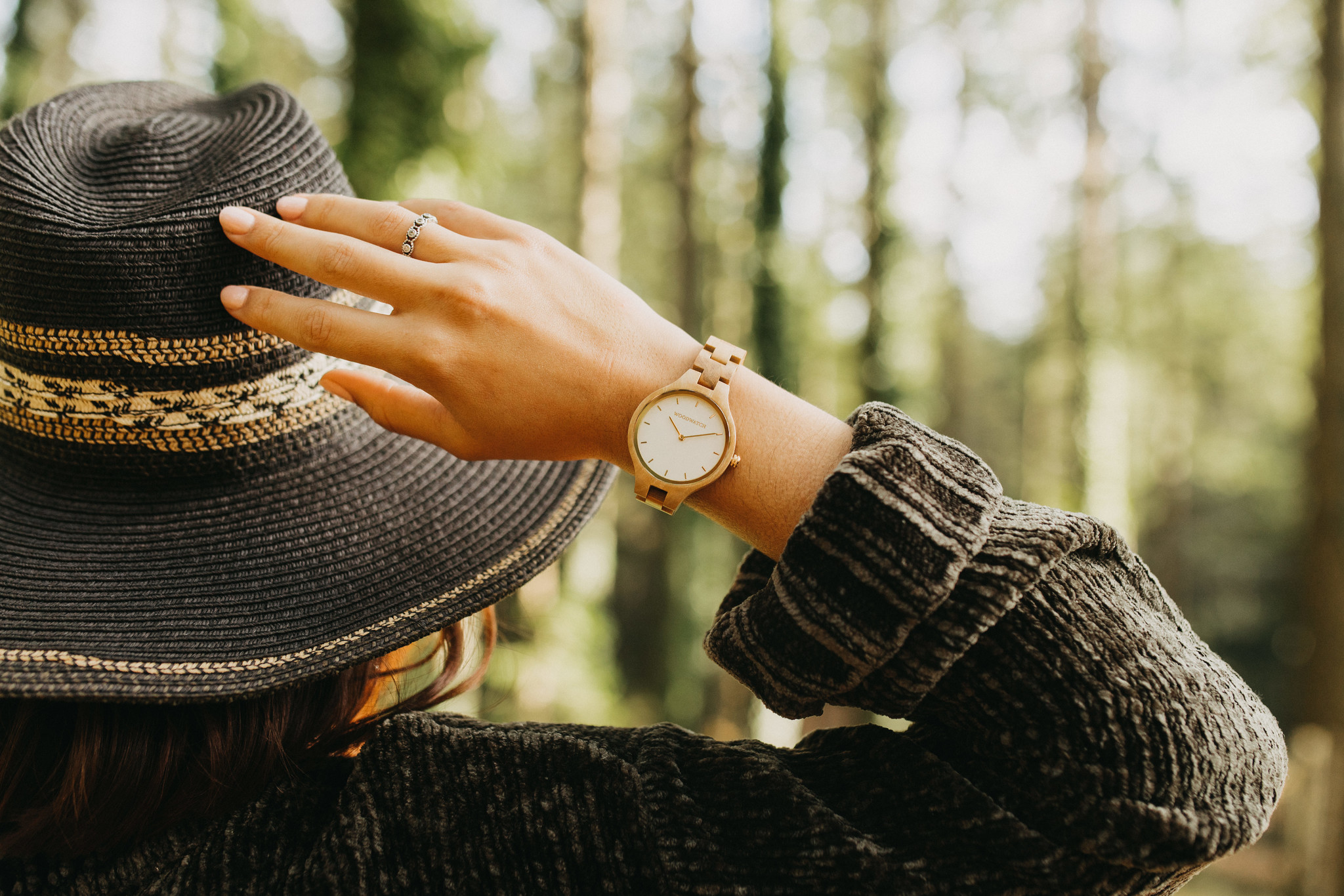 Practical & Safe
Who would not need a nice pair of BlueBlockers in the 21st century? These days, everyone is constantly exposed to all kinds of screens, and our eyes are the ones getting hurt from it the most. ​​This harmful excess blue light can cause eye strain, headaches, and poor sleep. So one of the most thoughtful gifts you can give to your loved one is a stylish pair of WoodWatch BlueBlockers, and Clear from the ELLIPSE Collection is a great example.
This model features a characteristic rounded clear frame and is composed of durable Italian Mazzucchelli bio-acetate, which is made from cotton and organic resins making our frames oil-free, sustainable, and biodegradable. Thanks to its clear frame, it can go with any outfit, declaring these glasses the most practical and reliable accessories ever.
Nature-Inspired & Decorative
Finally, if she's not the biggest fan of watches but loves wearing elegant and sustainable jewellery, we got her covered too! WoodWatch recently came out with its first jewellery collection; which includes pieces from marble round earrings to walnut rectangle necklaces, from vertical bracelets to many different gift sets. 
These items are inspired by the shapes and patterns found in nature and designed to complement the human skin with their pure materials. Why not mix & match some materials and come up with the perfect set for her!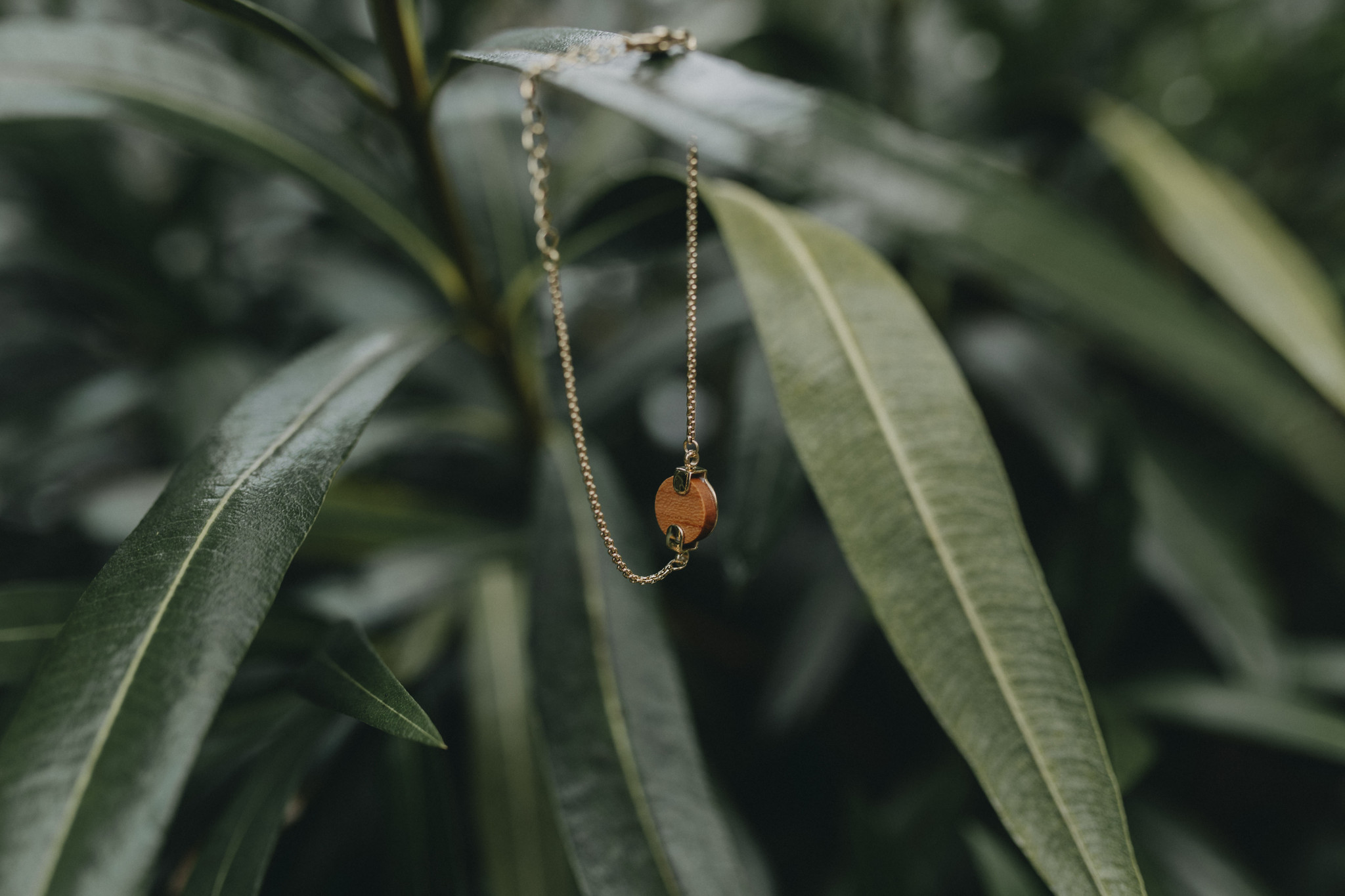 1 gift for her, 1 gift for the environment
For every watch sold, we donate a tree as a collaboration withTrees for the Future.Our main goal is to compensate for our wood usage and carbon footprint but also to support local communities in Senegal, Cameroon, Kenya, Tanzania, and Uganda. We believe that we can make a difference; thus, we won't hesitate to take action. There are currently more than 300,000 trees planted as a part of this project and the target is to reach one million trees by 2025. You can also join this movement by shopping from WoodWatch this holiday. Kill two birds with one stone by picking an awesome gift for a loved one and saving the world at the same time.